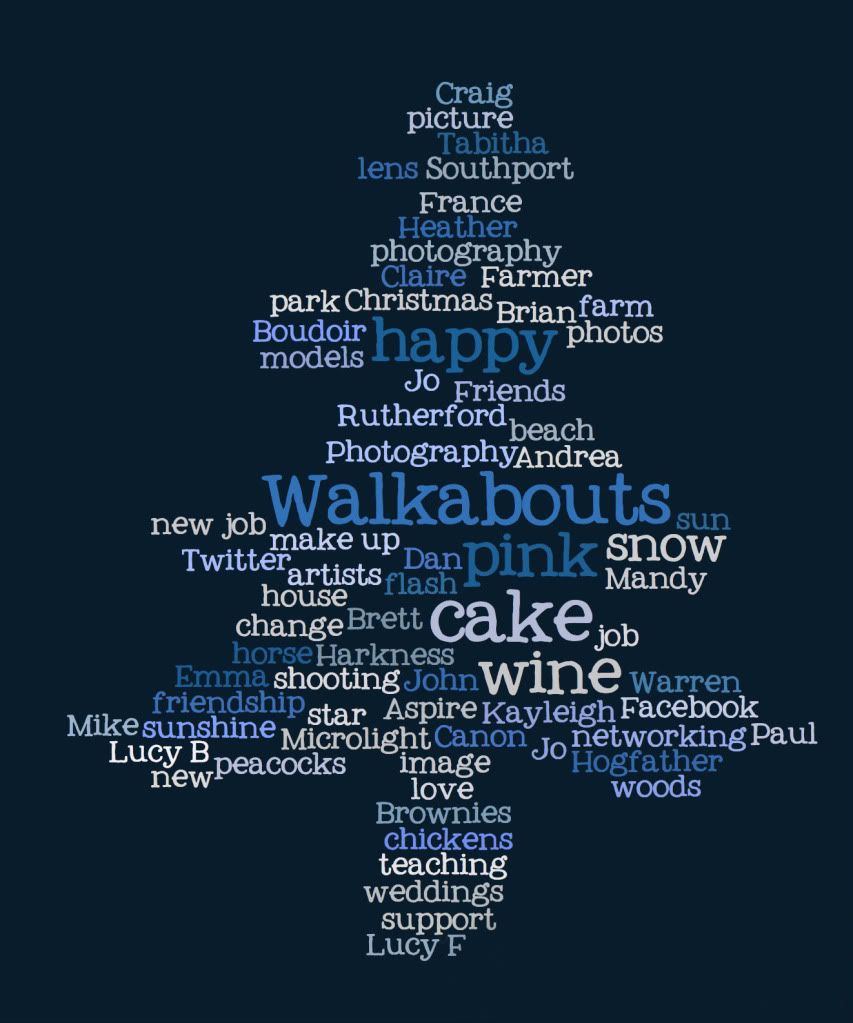 Merry Christmas everyone..... I have not sent Christmas cards for about 3 years now and so this is my card to you all! I would love to tell you that the reason I don't send cards is to minimise my carbon footprint but actually its because year after year I would write them and then forget to send them! My family are very aware that it is a miracle if their birthday cards arrive on time never mind Christmas cards.... sorry Mum and Dad - I promise to try harder next year!
So a good friend of mine Mandy Dunbar - she is the owner of the amazing levitating wellies in a previous Blog post introduced me to Oxfam unwrapped and so instead of cards I now make a specific donation to Oxfam.... last year I bought a goat (very hard to wrap) and this year I have made a donation to sponsor the training of a teacher.
This year has been amazing, the Walkabouts have been inspirational and I have made the most amazing friendships and learned so much from everyone. I have become a full time photographer after taking voluntary redundancy....... this is still a very scary place to be and I am so grateful for all the help and support that I have been given by friends and family. I have worked with stunning models who are more than willing to put up with my crazy ideas..... barbed wire fences to climb over.....boudoir sessions outdoors with leaves......chickens, horses, helium ballons, pink wigs, wedding dresses, ballet shoes, snow.... the list is endless and I thank all of them for putting up with me on my steep learning curve. Thank you Tabitha, Heather, Lucy, Thomas, Dan, Emma and Kayleigh Jo.
I also want to thank Lucy Barcas not only for her fantastic make up skills but also her willingness to act as a reflector holder, stylist and general assistant .... including getting rid of the evidence after the little incident in the hotel!
Warren.... what can I say, one of the kindest and most generous souls I have met, your daily quotes make me smile. I wish you every success this year.
Claire and Andrea should need no introductions, we only met this year but feels like we have known each other forever - I truly value our crazy 3 way Facebook chats!
John Le Fevbre...... thank you...thank you.... thank you.... you saved my life when I dropped my hard drive and did not tell me off!
I know that I have not mentioned everyone by name who has been part of my life this year -please don't be offended xxxx
I cannot wait for 2011....more Walkabouts, the Photo Camp, more friends to discover and more cake to eat
Onwards and upwards xxxxx
Blog Gadgets