Now I love the beach and love the fact that I live near the beach and so when Kath asked for a family photoshoot at Ainsdale I jumped at the chance. However I forgot just for a moment that it is nearly the end of November, its cold and very windy down there! Luckily we managed to find some sheltered areas in the sand dunes and Kath Adam, Emma, Jenny and Sophie the dog braved the freezing weather and were great fun, even when Sophie decided she had had enough and went for a wander in the sand dunes - small dog.....long grass......we found her eventually!
Here are a couple of sneaky peeks from the afternoon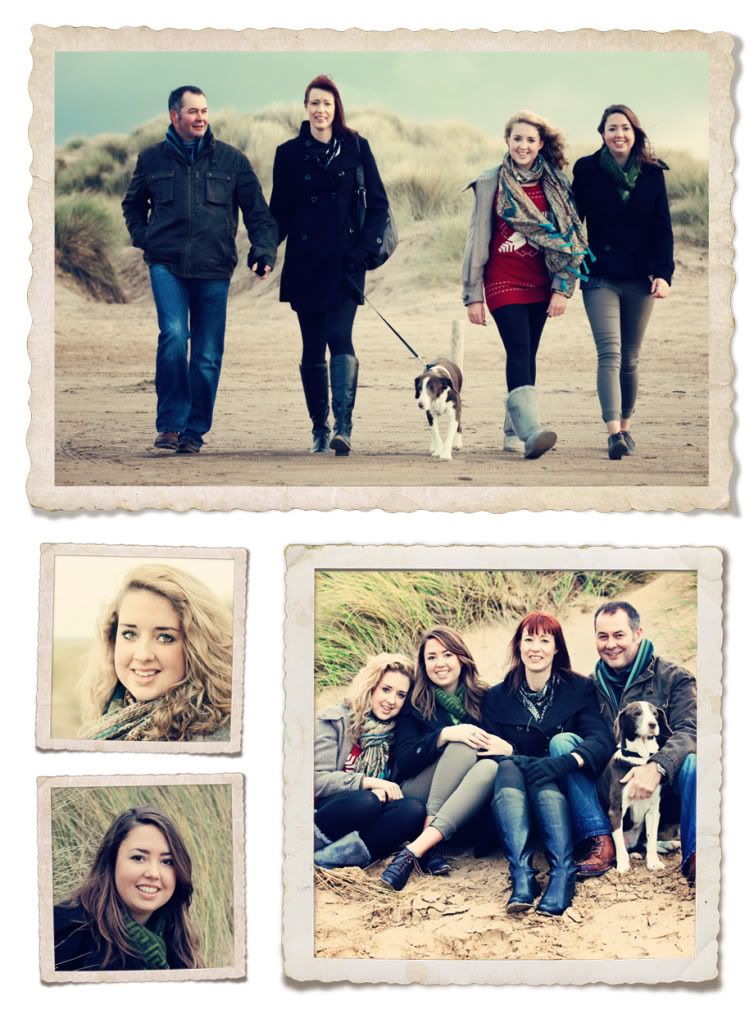 If you would like to brave the chilly weather and book a photoshoot in the next couple of weeks then give me a shout - just think - thats some Christmas presents sorted for the family!!
Blog Gadgets